Finally, we were looking forward to the Maison et Objets Paris Fair in September 2021 to discover the 2021-2022 decorating trends.
In praise of the Neo-rustic spirit, revival of the 70s and 90s, the rise of khaki and mineral hues, curly wool seats and travertine table, wabi-sabi resulting from a Japanese aesthetic and spiritual concept, and more many other styles.
We have spotted and deciphered for you the trends that will soon have no secrets for you!
1 / Decorative trends: the Neo-rustic style is chic!
What is the neo-rustic style, you will tell me?
Well, this style is quite simply a clever mix of family furniture associated with design essentials, reclaimed woods that rub together with strong or sweet colors.
This movement reflects a pressing need to return to the sources of design to better revisit them.
2 / The decor trends of the French 70's
While we thought them forever out of fashion, codes dear to the seventies are far from having said their last word. A wave of colors – orange and blue in the lead – is sweeping over the new products this year, the angles are rounded and plastic is very present in the furniture. The 1970s are back.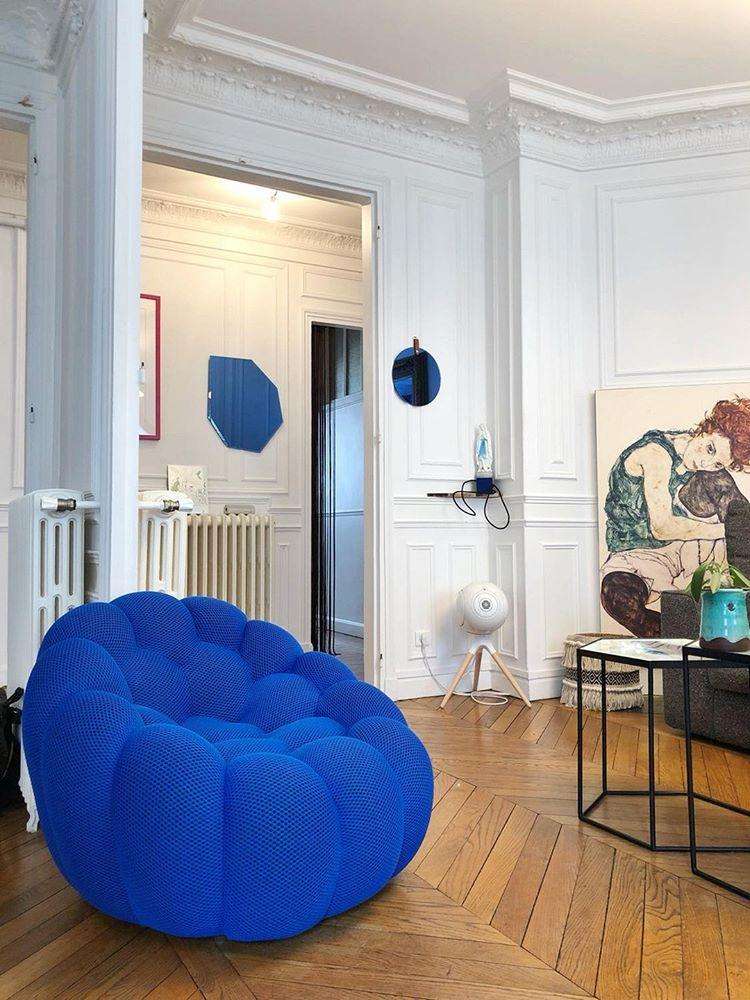 3 / Flashback to the decor of the 90s, a very strong decor trend
Worthy heir to the Memphis style, launched by designer Ettore Sottsass in the early 80's. The 1990s were not just synonymous with an outpouring of color, colorful patterns, carpet and leatherette. With the advent of the first electronic gadgets, (which some will remember (a little nod to the older one!) Walkman, Gameboy, Tamagotchi, iMac Color, Furby, Nokia 3310, and I forget ;;; – the It was time to connect and collect, which is how all of his geeky objects have now become decorative accessories in their own right and are on display in teenagers' bedrooms.
4 / Trendy colors and materials in 2022
Focus on color decoration trends. From pink, the most pastel to its raspberry shade, this is one of the trends of the moment. Greedy and positive color, the color pink offers itself a place of choice on our seats, whatever the material. In delicate patterns on walls or textiles, pink brightens up the atmosphere.
Khaki is not to be outdone, light or dark. Between green and brown, the khaki color is nuanced, organic and very easy to combine. With white, it shapes a winning cocoon. Combined with pastel shades, it is contrasted, with gray, it gives an industrial spirit and associated with black, it gains in elegance and sophistication.
The comeback of burgundy, this shade of dark red is just as stilted as usual. This shade halfway between red and purple permeates contemporary interiors.
Mineral tones inspired by nature. From terracotta to ocher through nude tones, not to mention beige and gray, this palette of mineral colors is very much in line with the current trend.
The materials are not left out, back to their roots, since we note that natural materials such as travertine, dark wood or textured wood, brass and also frosted glass are making a big comeback in decorating trends. .
Travertine, originally used as tiling, this natural stone keeps making a comeback when it comes to furniture and accessories (side table, lamp or candle holder, etc.) With its mineral and stripped-down aesthetic, it adapts both classic and ultra modern styles.
Dark woods such as walnut, rosewood, teak, acacia or ebony give character to a minimalist decor in the living room and in the kitchen. Combined with neutral colors such as beige, the contrast ensures a chic and refined style.
There was gold and silver, but now it's brass that shines in interiors. In raw or polished version, it plays on light and brings a warm and sophisticated note, while being easy to live with.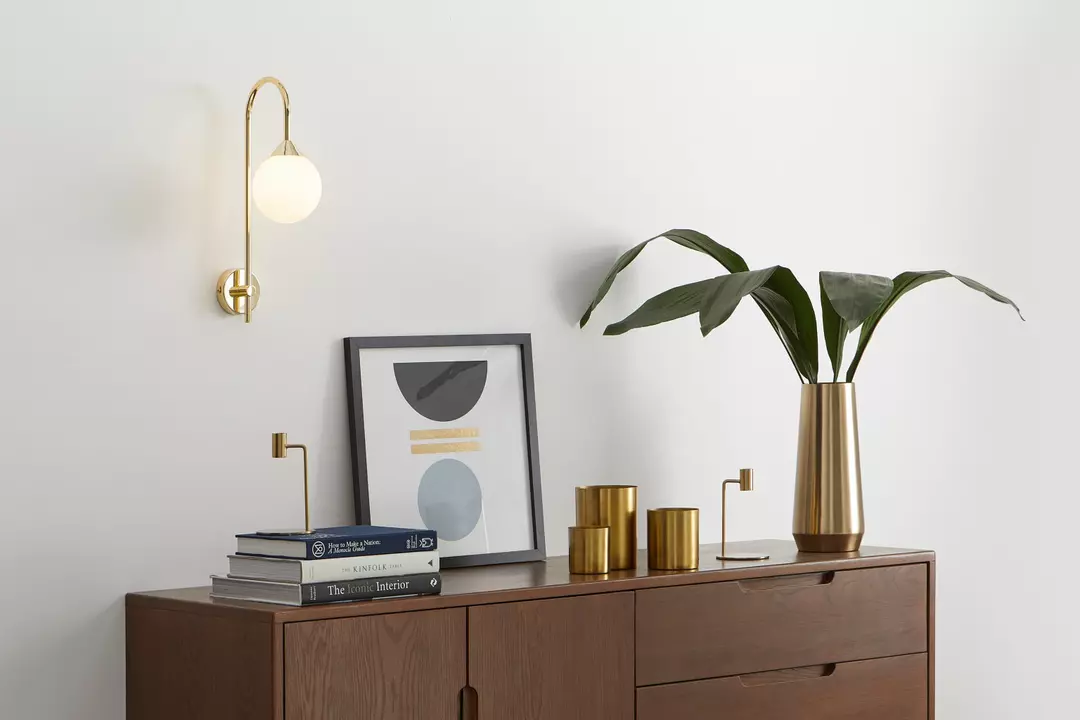 With its matte finish, the frosted effect glass nevertheless warms the mood on all tables for next season. In colored version or not, it adds a chic and trendy note that changes classic glass. Suspensions, display cabinets and even glass roofs succumb to it for a less smooth and more inspiring decor.
Do you know terrazzo? it is a coating that consists of fragments of stones, colored marble and polished cement that give a glittery mineral appearance. It dates back to ancient times and takes its name from an Italian town in the province of Verona. It was in Venice that this process reached its peak, both in terms of craftsmanship and aesthetic achievement by decorating the palaces of the Serenissima. Widely used in the 1920s, Terrazzo made an impression with its great comeback, very resistant, you can use it as a splashback in the kitchen, on the floor or on decorative accessories. The Terrazzo appeals to everyone.