Specialists in the study & design of interior architecture and high-end decoration.
Remodel your spaces by arranging volumes, proportions, shapes and colours.
We take care of the design of your residential or commercial place, in France or abroad. Our technical skills and creativity allow us to make prestigious architectural & decorative projects.
Whether it is your residence or professional/commercial space (such as restaurants, hotels, offices, retails, etc)… LT Design Architecture offers you a complete and large choice of design project.
LT Design Architecture ensures that the completion of your project meets your needs and wishes. We carefully examine all the potentialities to optimise and sublimate your interiors.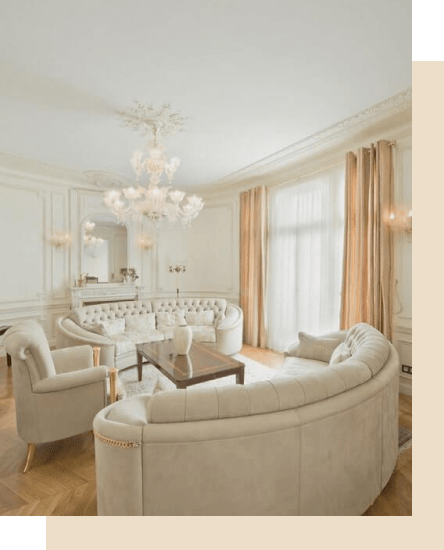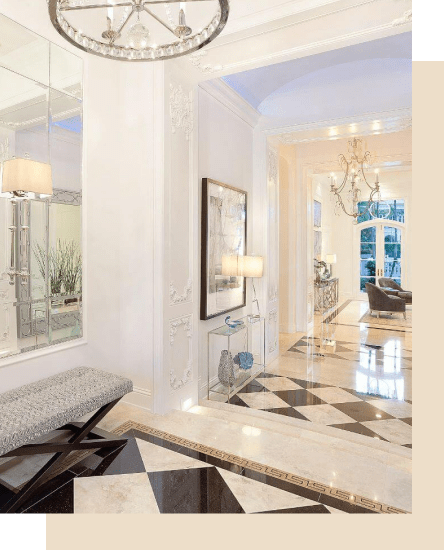 Sober, chic, elegant and contemporary worlds.
As interior designers, we have the technical knowledge, the know-how and the expertise to transform, arrange, optimise and sublimate your interior spaces by different means.
Space is our raw material, we have the technical knowledge to play with the constraints of the building. LT Design Architecture is competent to carry out the administrative requirements necessary for the smooth running of your project.
We establish the objectives and deadlines for your project, and we guarantee its completion with perfect coordination between the various parties involved.
LT Design Architecture, as a professional in interior architecture and design, is regularly informed of new trends, innovative materials and new technologies in interior architecture, decoration and design.
What they are saying about us
We called on LT Design to create the rooms in our house and also for the decoration. We are delighted to have worked with you, thank you for your care, your professionnal follow up, your patience and your availability. The project was finished on time and we were able to move to our house within the deadlines. The result is above what we had imagined and we highly recommend Lt Design services.
The hotel needed to be taken in hand for several legal upgrades, Tatiana and Ludmilla came along and took care of EVERYTHING. We took the opportunity to trust them with the total renovation of the hotel; the work went well and the result is amazing 😉
We called Tatiana and Ludmilla, from LT Design Architecture for the study and realisation of the restructuring of a house. We really appreciated their advice and responsiveness, especially when it came to preparing the building permit file. The plans, 3D photos and augmented reality visit are a real plus as they allow us to preview in advance the final result. The mother and daughter team works perfectly. We have no hesitation in recommending and using LT Design for other projects in the future.
Family house Boulogne-Billancourt
We are very satisfied, decoration of very good taste, big investment of Tatiana! Very good results. Thank you for everything, we are delighted.
My husband and I have chosen to work with Tatiana and her colleague because of their attentiveness to our project and the creativity they have shown. The result matched perfectly with our expectations and desires. A perfect follow-up of the site managed within the deadlines and an exceptional quality of work. It couldn't be better. In a word, an ecellent quality service, an incredible dedication all along the project. We recommend you to work with LT Design Architecture.
Private mansion Deauville