A festive and warm atmosphere passes through a well decorated house. To properly prepare your home for Christmas, it's time to bring out garlands, balls and other sparkling decorations, and to scatter them in all the rooms to spread a little of the Christmas magic.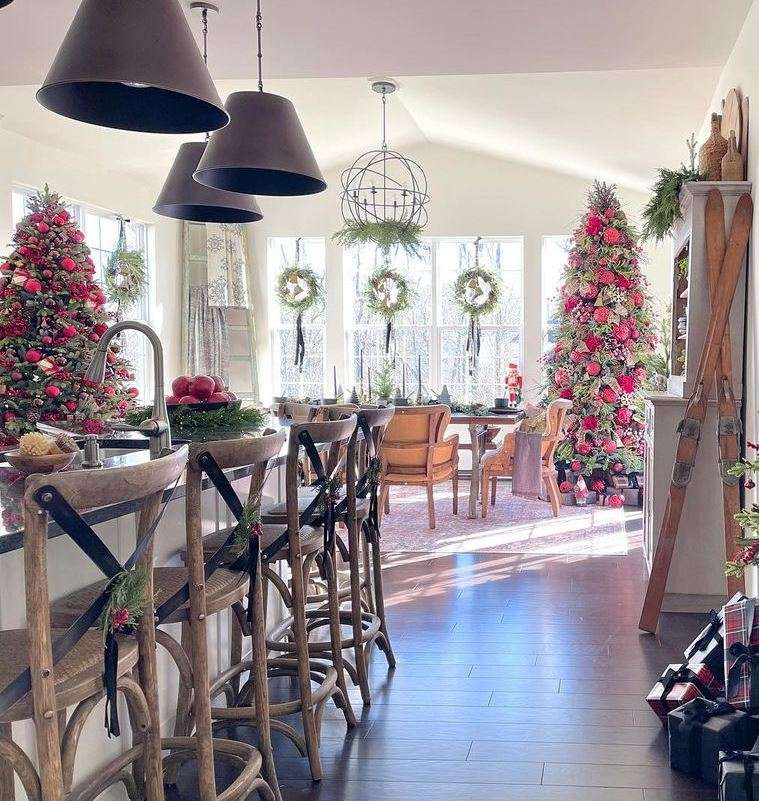 We will explain to you how to prepare your house for Christmas, follow the guide!
1 / Prepare and install the Advent calendar:
The Advent calendar is usually done in mid-November but you don't have to plan a surprise every day if you are a little late, the main thing is to have fun and get used to it. fun throughout the month of December.
Top start on December 1st, only a few days left….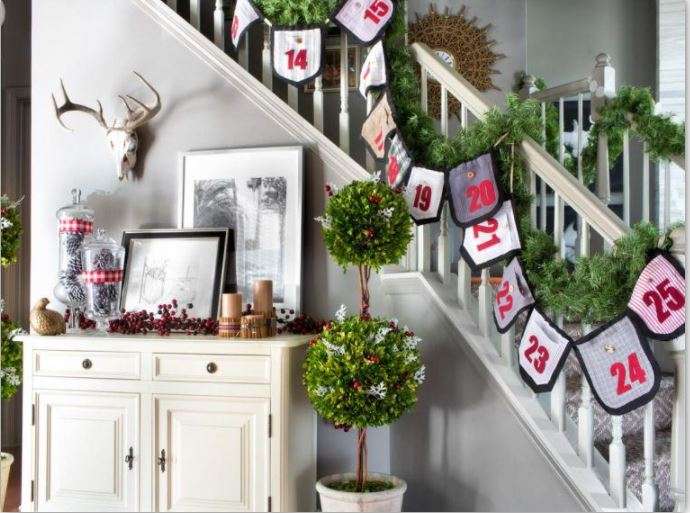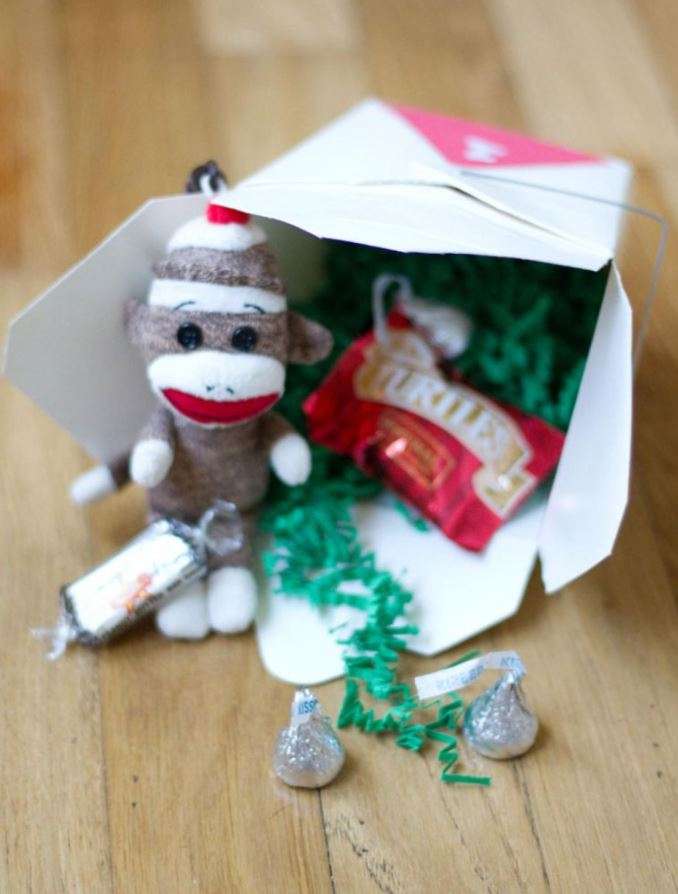 2 / Prepare the tree and the decorations:
The very first question you must ask yourself in order to prepare your house for Christmas is to determine the style and color with which you want to enter the fairyland of Christmas.
The tree should not be bought too early, especially if you have opted for a real one.
The first thing to do is to make sure that the tree is stable and then prepare an extension cord that will allow you to light up the tree.
Hide the base of the tree (tree bag, white fleece for a snow effect, burlap for a country effect or gold or silver fabric for a chic and trendy effect).
Then you have to install the electric garlands, then install balls and characters to suspend, garlands and knots and why not clip-on poinsettias.
Thinking of taking care of your decoration is the secret to creating the magic of Christmas.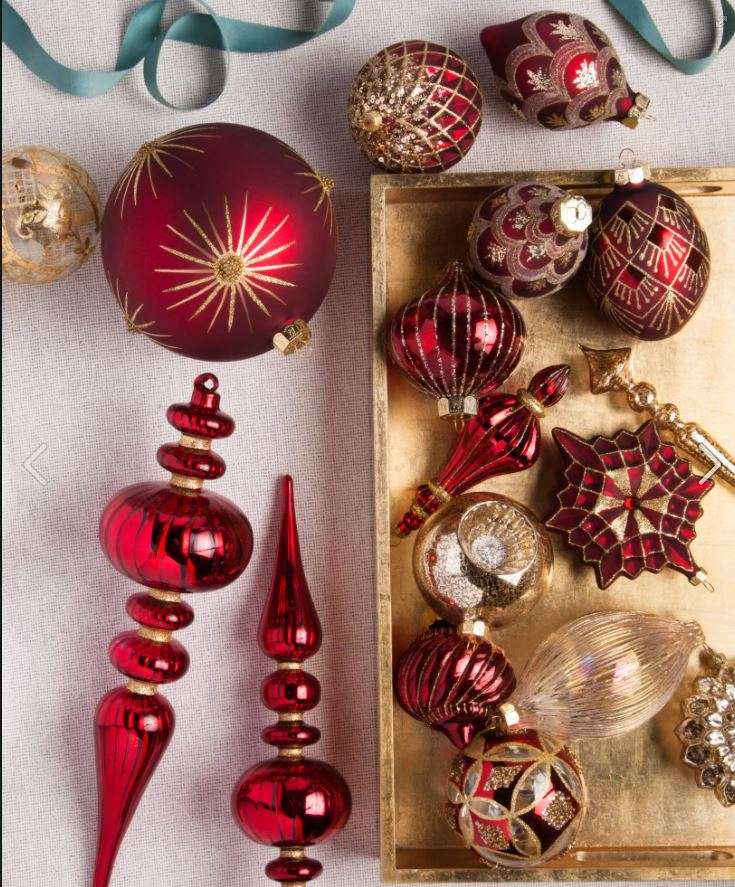 3 / Prepare and install the decoration in the house:
The rest of the house is also dressed in colors and accessories in the same style as the tree.
Consider decorating your entryway with, for example, a Christmas bouquet that will set the tone for the mood of your home, a few candles, a light garland, decorate the stair railing with fir garlands and light garlands.
In rooms with a fireplace, take advantage of the Christmas celebrations to exploit its great decorative potential. It will become the focal point of the room for a decor full of charm. We decorate it with fir trees, light garlands, pine cones, candles and we accumulate the little decoration on the mantle of the fireplace.
Not to mention the essential hanging Christmas socks and some large additional candle holders at the foot of it.
If, however, you don't have a fireplace, you can reproduce this idea on your TV stand.
The living room will adorn your sofa with a plaid in the colors of your decor, some fancy cushions with fairy patterns. Install on your coffee table on a pretty tray of candles and candlesticks and for total refinement add a pretty glass bell under which you can place light garlands, characters, sparkling balls, pine cones, fir branch.
4 / Prepare and install the exterior decoration:
Decorate your front door for Christmas with a wreath and floor lanterns, because that's the first thing guests see when they arrive at your home. All the more reason to pamper this front door, especially during this Christmas period.
The choices are multiple, fir wreath, pine cone wreath, branch wreath with some eucalyptus and holly leaves. You can also opt for a message garland to hang on the door announcing "Merry Christmas".
You can also decorate your door frame with fir branches and light garlands. You can add a succession of trees of different sizes and finalized with tealights and candles.
5 / Prepare the Christmas table:
The most important thing is to stay in the same style and in the same colors as the whole decoration.
A large white tablecloth, associated with a table runner in the colors or style of your decoration (linen for a natural spirit, red for a traditional spirit, …) You can also replace your table runner with a branch runner of fir.
Beautiful presentation plates will enhance your table service and don't forget to take out your pretty glasses!
The napkins with Christmas motifs or simply matched with your fabric tablecloth with a pretty festive napkin ring will be the most beautiful effect.
To highlight your table, think of candles or light garlands, name tags, characters and balls, but also nuts or pine cones, a little surprise for your guests will always be very appreciated a small jar of chocolate that you will have to prepare beforehand or a bag of Christmas shortbread.
A Merry Christmas to all!